Pennyhooks is unique, offering young people and adults with Autism the opportunity to take part in specialised step by step work based training. With support from one to one experienced staff students start their learning through an adapted Open Colleges Network (OCN) Countryside Skills Course.
Being taught initially to care for the animals and given hands on practice, students show a good ability to learn and build on their skills. Our training programme has grown in response to what the students themselves have shown they are capable of doing if given the time and opportunity.
Pennyhooks now offers modules in animal care, woodwork, horticulture, rural crafts, conservation and cooking. Supported by specialist teachers and skilled support workers and headed up by the CEO's own range of countryside and educational skills, the students are now producing and selling a range of quality products. These include bee and bird houses, plant supports, organic eggs, cakes, preserves and rural craft which we sell at our open days and at local outlets.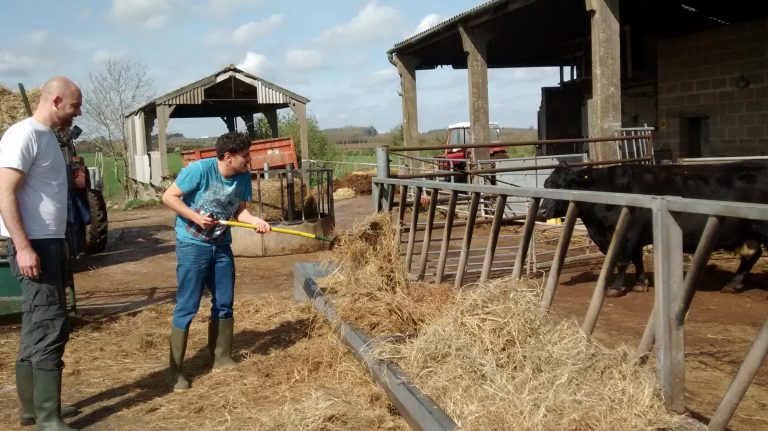 We also encourage students to develop important 'soft' work related skills such as listening, working together and having an eye for quality. While those at Pennyhooks would find employment in a mainstream, urban environment very difficult, on the farm they thrive.
We believe in our students and support their abilities and willingness to learn using the farm environment. We are committed to our ethos of kindness and respect to support their individual needs.
Our Work > Today
Our Work > Community Engagement