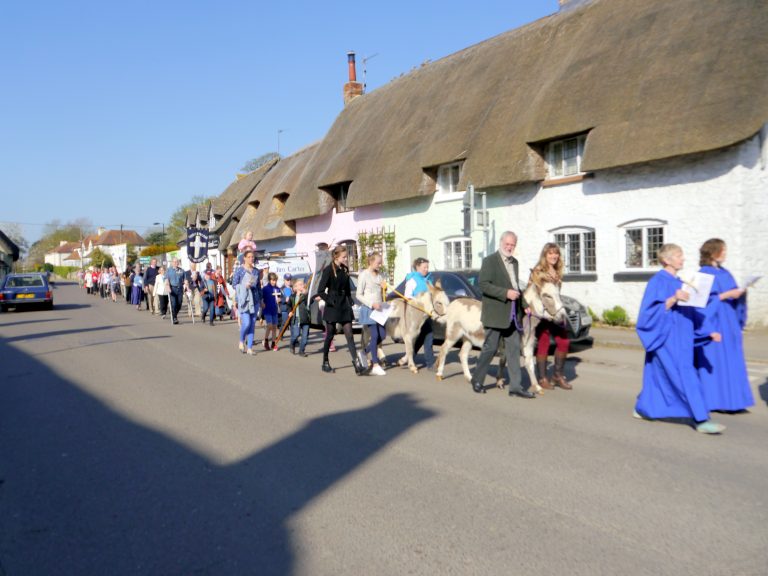 Community engagement is central to our work. Pennyhooks is a small but busy farm with many links to local businesses, services, interest and volunteer groups. We encourage engagement, gently supported between ourselves and local people, especially by opening the farm. Throughout the year, in May, June and November we host sale events. See our Facebook page for dates of our upcoming events. During these events the farm is open to the public to come and buy our products, including delicious homemade cakes and to enjoy the farm. We also share our donkeys by taking part in Shrivenham's Palm Sunday Procession through the village each year.
We also host smaller community events such as our new 'Tea Times Together', where our young people bake for local community groups (such as the WI and The Gardening Club) and host them for tea with homemade cakes and biscuits, a visit to our shop and time with the animals, all in the beautiful environment of our Butterfly Room, overlooking the farm. We believe such experiences enrich both the lives of our young people with Autism and members of our local community alike.
If you belong to a local community group and would like to know more about our 'Tea Times Together' events, please e-mail us on: info@pennyhooks.com
Recently we hosted a group of young people from Rural Youth Europe who were taking part in an event to bring together rural young people (aged 18 to 35) from all over Europe to discuss differences in cultures, farming, democracy, and specific topics such as mental health and well-being in rural areas. They showed great enthusiasm and understanding of Pennyhooks.
Our Work > Accredited Training
Our Work > Who we help